The European Universities Football Championship has finally concluded on 27th of July with an exciting Closing Ceremony at Boadilla del Monte.
Over 600 participants representing 32 Universities from 16 countries took part in this year's edition of the event.
In men's finals, the title of champion went to Kuban State University (Russia) who won a thrilling final match against Ternopil Volodymyr Hnatyuk National Pedagogical University (Ukraine).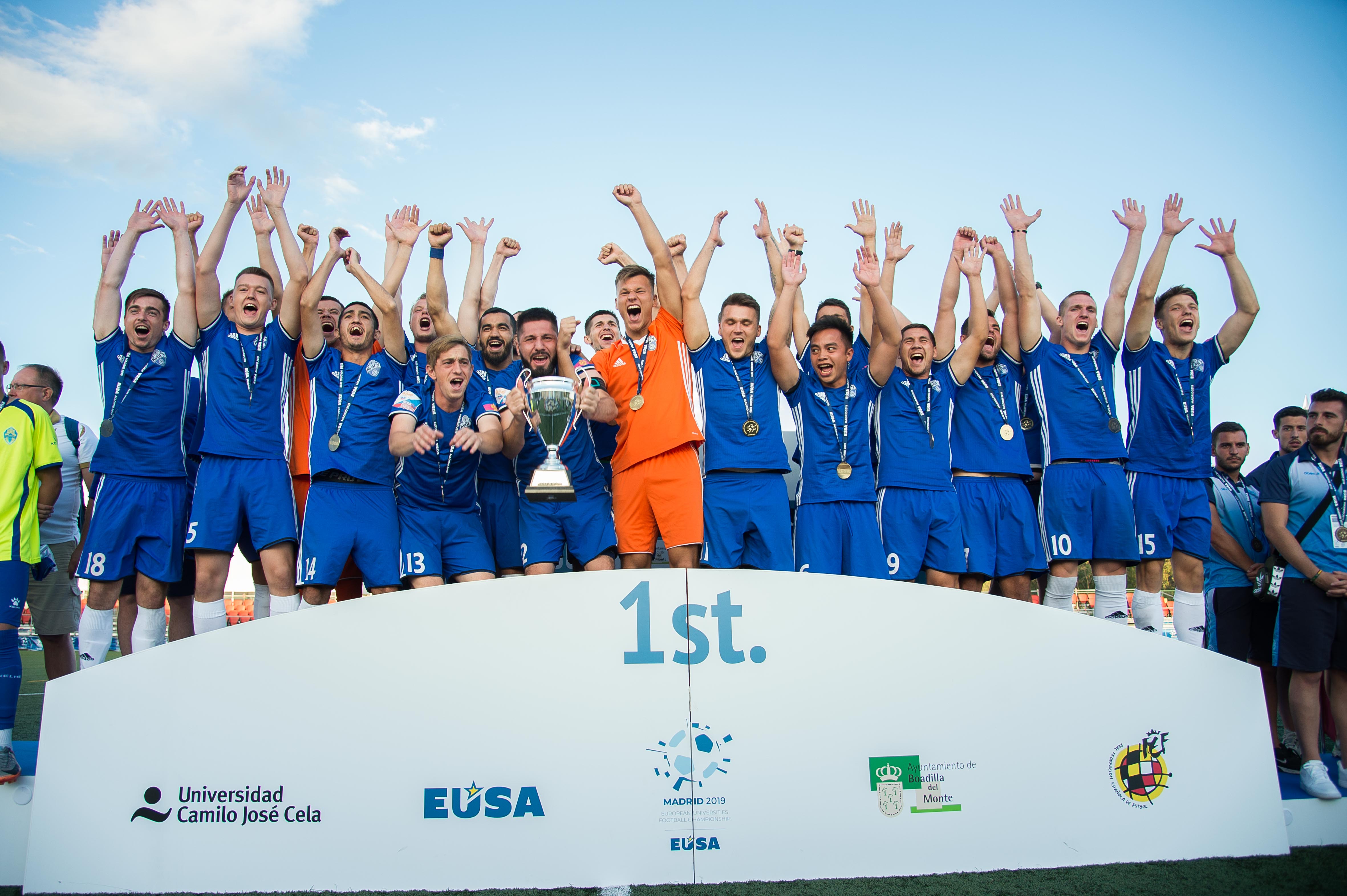 In women's finals, the title of champion went to Coimbra University (Portugal) who won an exciting final match against Frankfurt University (Germany).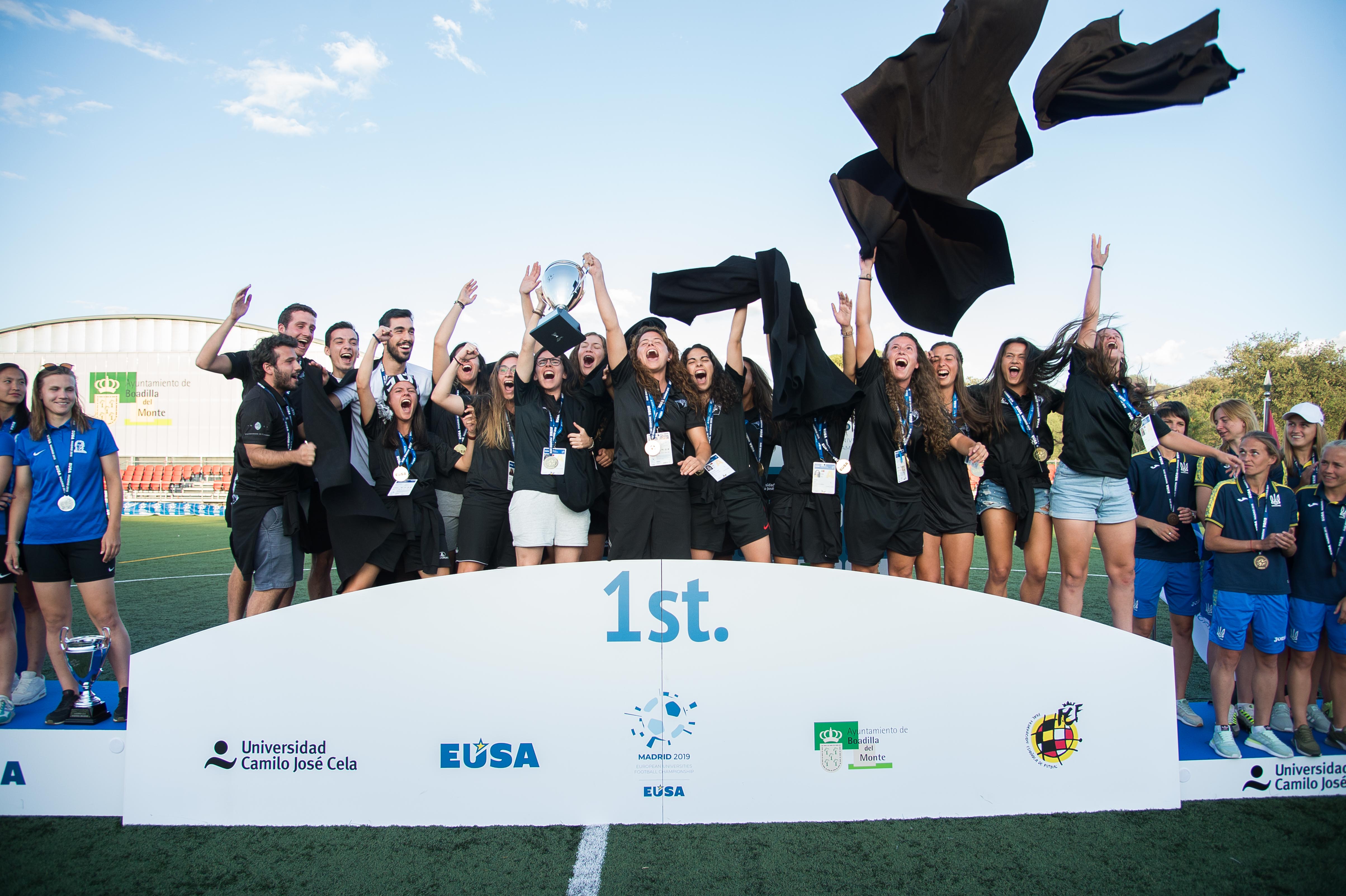 The medals and awards were presented by José Luis Lesma, President of the organising Committee; Juan Pablo Cerezo, Representative of the Spanish High Council of Sports; Juan Padilla, General Secretary of Camilo José Cela University; Filipe Santos, Representative of the EUSA Executive Commitee; Ourania Foskolou, EUSA Technical Delegate Advisor; Andreas Demetriu, EUSA Technical Delegate; Carlos Velasco Carballo, President of Referees Technical Committee of RFEF; Javier Úbeda, Major of the City of Boadilla del Monte; and Francisco Díez Ibáñez, President of the RFFM.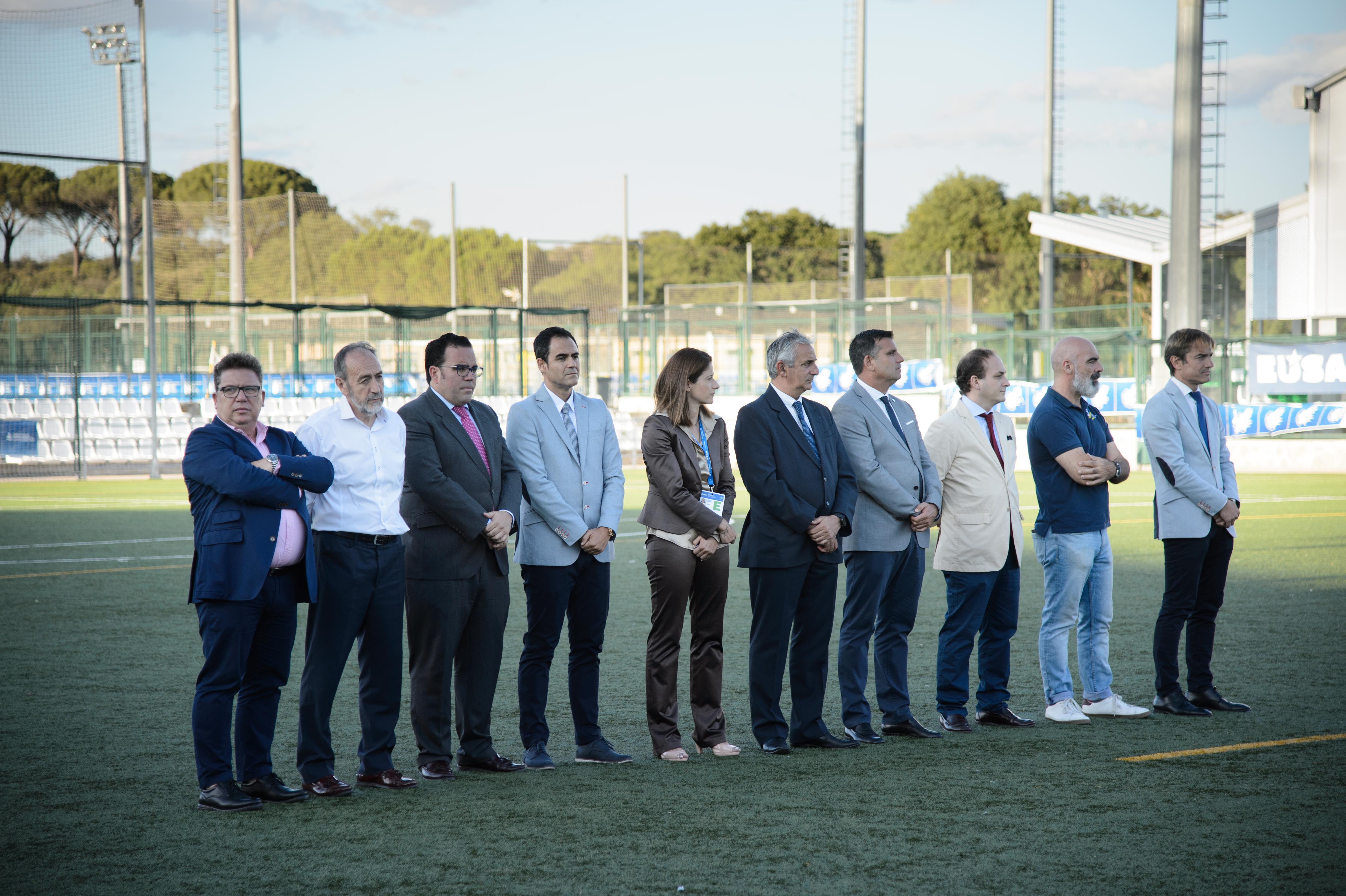 FINAL STANDINGS – WOMEN:
1. COIMBRA UNIVERSITY (PORTUGAL)
2. FRANKFURT UNIVERSITY (GERMANY)
3. KHARKIV ACADEMY (UKRAINE)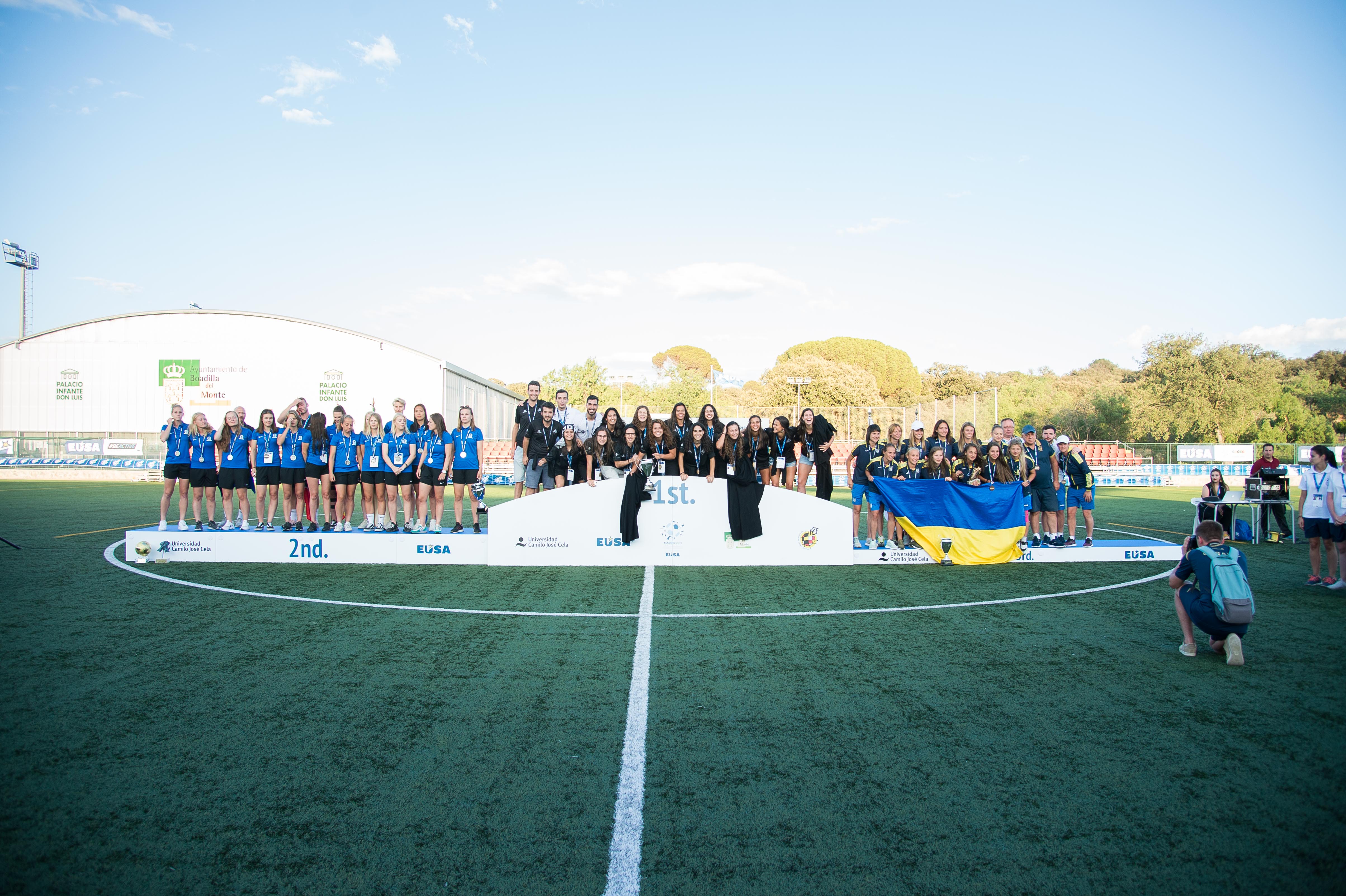 FINAL STANDINGS- MEN:
1. KUBAN STATE UNIVERSITY (RUSSIA)
2.TERNOPIL VOLODYMYR HNATYUK NATIONAL PEDAGOGICAL UNIVERSITY (UKRAINE)
3. UNIVERSIDAD DE ALMERÍA (SPAIN)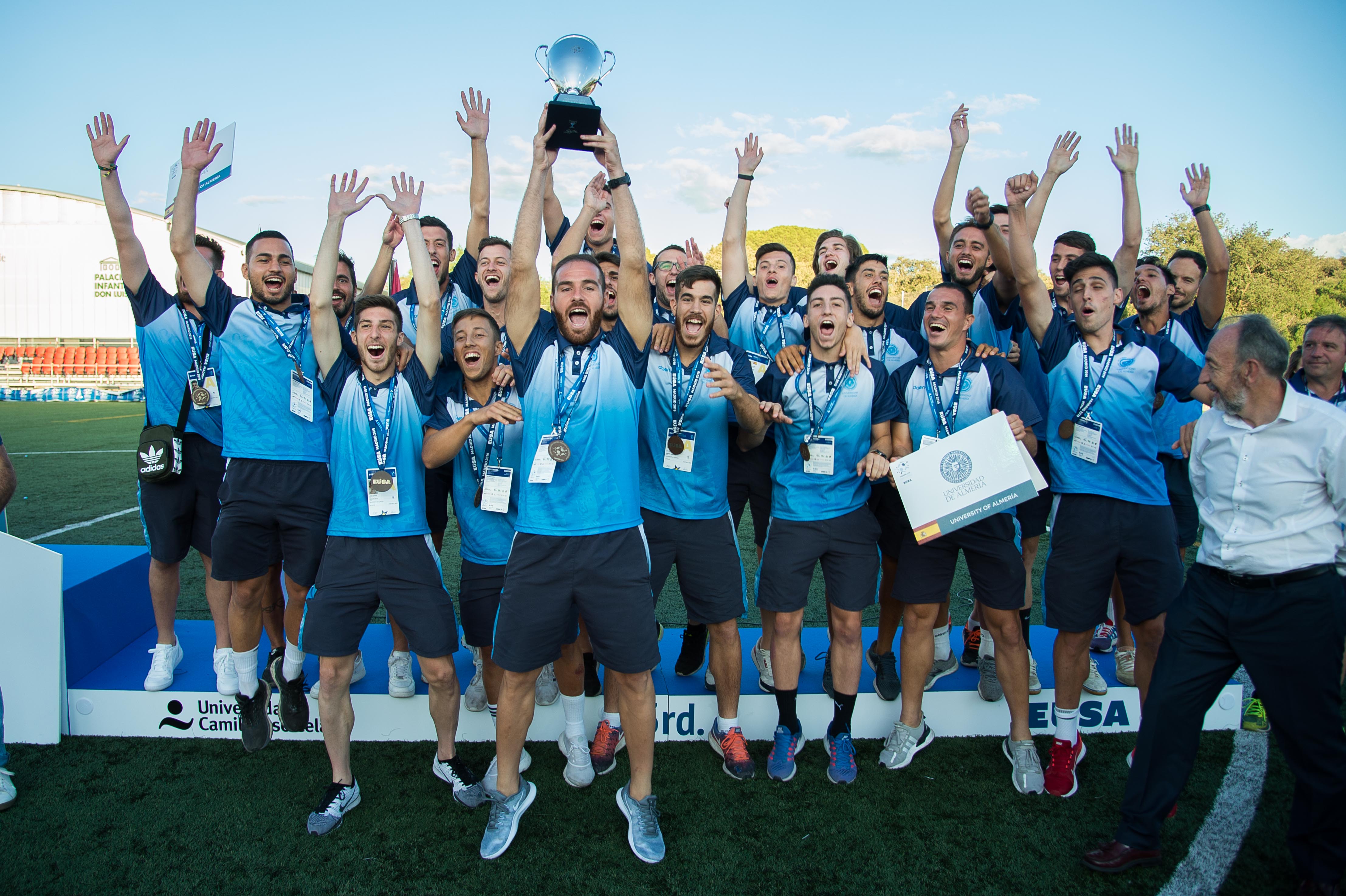 The Fair Play Trophy was given to women's Frankfurt University, presented by Francisco Díez Ibáñez; and men's Karlsruhe Institute of Technology, presented by Carlos Velasco Carballo.
The Top Scorer Award was given to Yana Malakhova (Kharkiv State Academy, Ukraine), presented by Juan Pablo Cerezo; and Thomas Alvares (Université d'Orléans, France), presented by José Luis Lesma.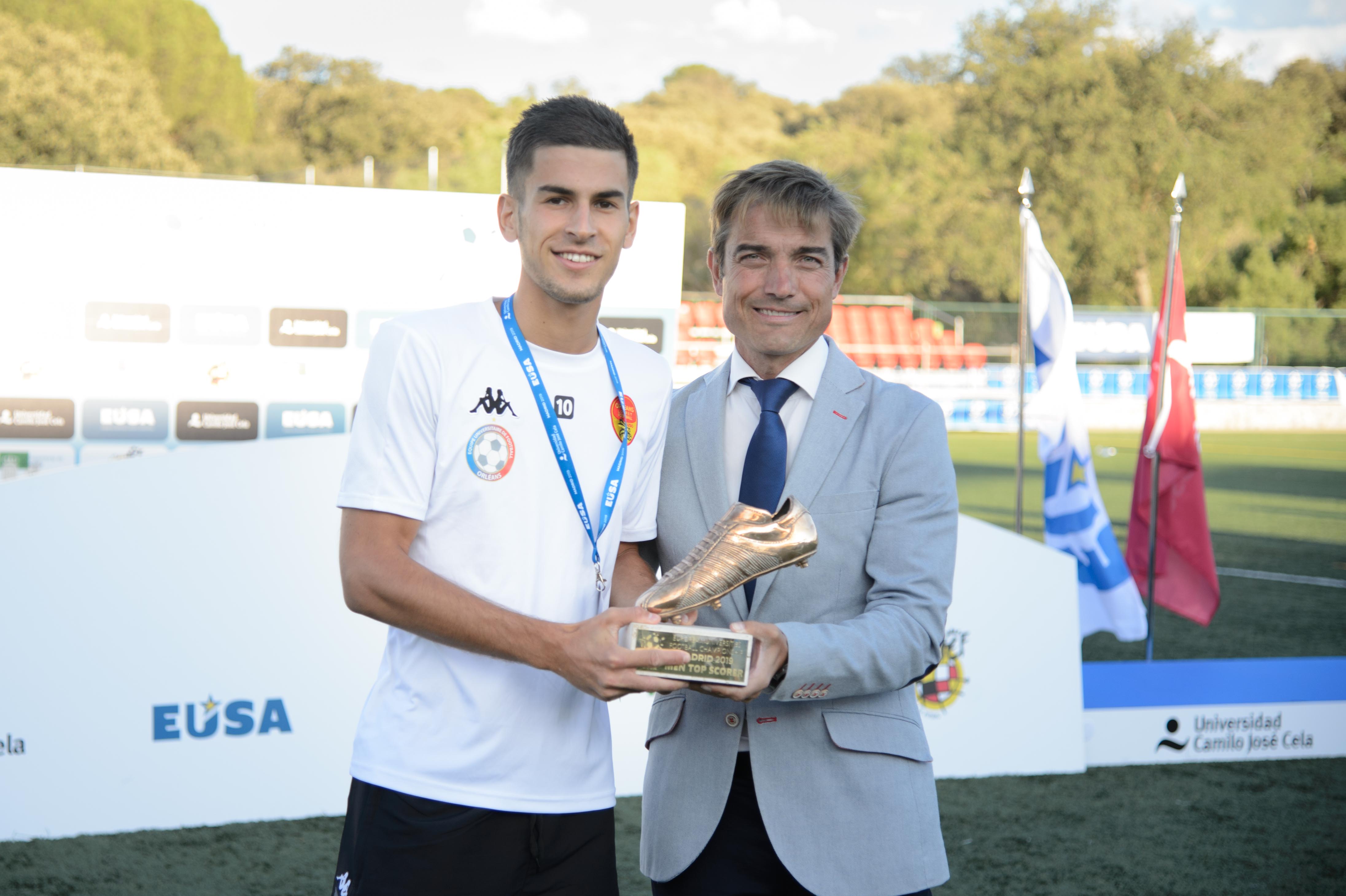 The Best Goalkeeper Award was given to Sina Autino (University of Basel, Switzerland), presented by Javier Úbeda; and Erik Eire Jor, de Sogn og Fjordane University College (Norwegian), presented by Filipe Santos.
The Most Valued Player went to Saskia Matheis (Frankfurt University, Germany), presented by Ourania Foskolou; and Tavakkyul Mamedov (Kuban State University, Russia), presented by Andreas Demetriou.
The EUSA flag was passed to University of Belgrade.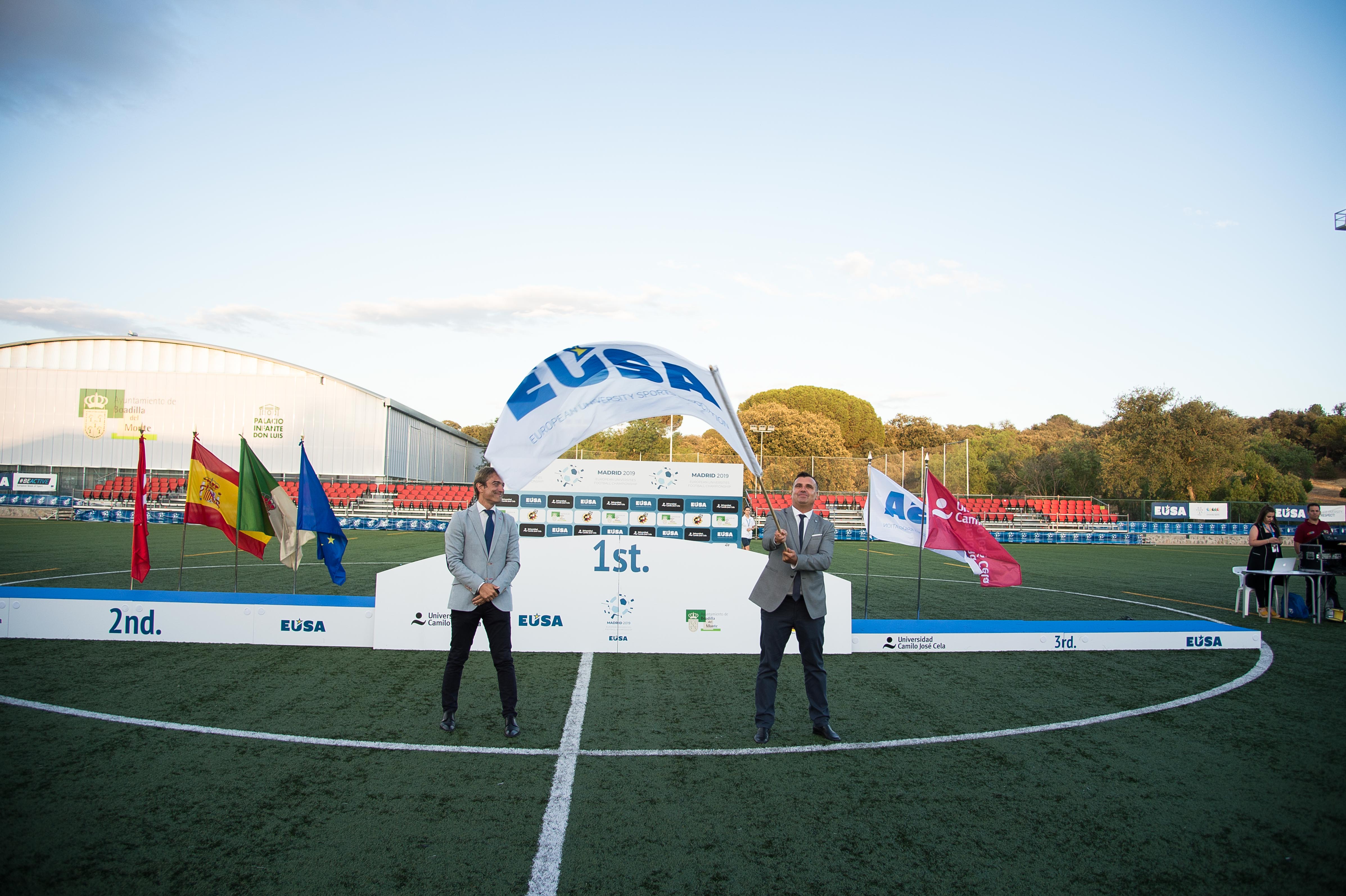 The next EUC will take place in Serbia in 2020 and all teams are warmly welcomed to join the next EUSA Games 2020.